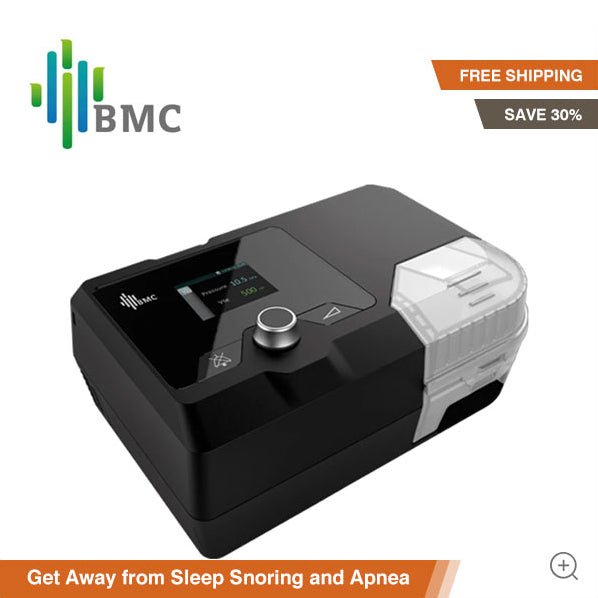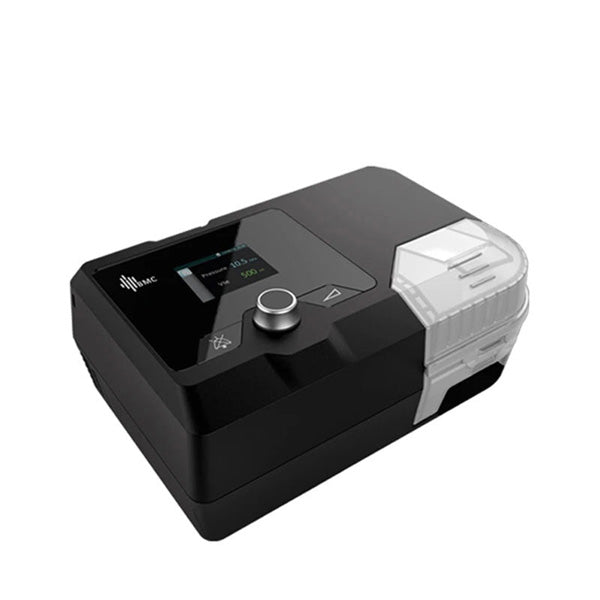 BMC RESmart G2S A20 Auto CPAP Machine with Nasal Mask
Register Member to Get 5% OFF for Your First Order

NM4 (N4) Nasal Mask (S&M&L in one package)
In Stock
$720.00

$499.00

Please contact us if you prefer a mask other than nasal mask.
BMC RESmart G2S A20 Auto CPAP Machine with Nasal Mask
Ideal for treating:
The BMC RESmart G2S A20 Auto Cpap is a self-adjusting pressure device with integrated humidifier, designed for the treatment of adult obstructive sleep apnea (OSA), in the hospital or at home.
Advantage
2.4inch LCD Display
Integrated Heated Humidifier
Easy Access to Your Data Using Convenient QR Code
60-Minute Ramp Time
Automatically Adjusting Pressure
RESlex® Pressure Relief feature
Multiple Language Support:
English / Español / Português / Deutsch / 中文(简体)/ Français / Polski / Italiana / Türk / Русский / Nederlands / Ελληνικά / 한국어/Magyar/ไทย
More Advantages
What's include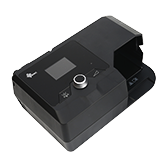 1XIntegrated Machine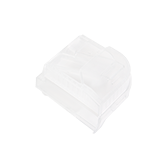 1XWater Chamber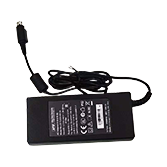 1XAC/DC Power Adapter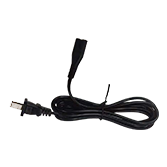 1XPower Cord
1XAir Tubing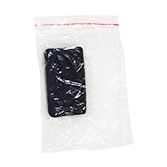 2XAir Filter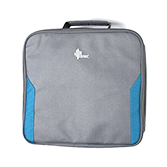 1XCarrying Case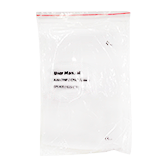 1XUser Manual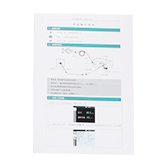 1XQuick Operation Manual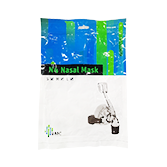 1 X NM4 (N4) Nasal mask (S&M&L in one package)
With its affable appearance, stable performance, excellent comfort features, let you and your family say goodbye to snoring trouble and enjoy the whole night's sleep.
Affable appearance & Easy operation
· Designed with integrated humidifier,compared with GII CPAP, our G2S is smaller,lighter and more affable.
· 2.4-inch color screen with user friendly interface.
· 3-button control panel, simple and easy to use.
· The water chamber with drawing structure and opening cover,is more convenient to fill water and clean.
Stable performance
With optimized noise reduction design, the noise level is as low as 28 dB, no matter static or dynamic noise, it is controlled to be the low-frequency noise which is imperceptible to human being, makes you feel it quieter.
Automatic leakage and altitude compensation ensure the therapy accuracy anywhere.
Excellent comfort features
· Newly designed integrated humidifier has large heating plate (>, which ensures excellent humidifying capacity and improves comfort.
· Reslex exhalation pressure release feature let you fall asleep at a lower pressure easily.
· Auto on/off feature
· 19 mm tubing supported
Device Size
Dimensions: 274 mm × 184 mm × 115 mm
Weight: 1.9 kg
Water capacity: To maximum fill line 360 ml
Heated Humidifier
Humidifier Settings: Off, 1 to 5 (95°F to 154.4°F / 35°C to 68°C)
Humidifier Output: No less than 10 mg H2O/L

Work Mode
Auto CPAP, CPAP
SD Card
The SD card can record patient data and fault information
AC Power Consumption
100 - 240 V AC, 50/60 Hz, 2.0 A
Sound Pressure Level
< 28 dB, when the device is working at the pressure of 10 hPa
Maximum Flow
| | | | | |
| --- | --- | --- | --- | --- |
| Test Pressures (hPa) | 4 | 10 | 15 | 20 |
| Measured Pressure at the Patient Connection Port (hPa) | 3 | 9 | 14 | 19 |
| Average Flow at the Patient Connection Port (L/min) | 85 | 135 | 140 | 140 |
Automatic leak compensation
Maximum Delivered Gas Temperature: 43°C
Pressure
4 to 20 hPa
Static Pressure Stability:
± 0.5 hPa
· This product carries a 3-year warranty
· The warranty period starts from the date of confirmation of receipt of the purchase of the machine.
· This warranty does not cover damage caused byaccident, misuse, abuse, alteration and other defects not related to material orworkmanship.
· In the 1st year, for problems caused by defective product or products quality. Free repairs can be made, new machines and related accessories replacement will be provided for free, and shipping costs for product return and shipping of new replacements will be undertook by the e by BMC CPAP Shop as well.
· In the next two years, with product quality problem. Except for the customer will get the free replacement and free repair service. The return and new product postage will be undertook by customer.
The BMC Resmart G2S A20 with an integrated humidifier that provides moisture in the air during therapy based on the surrounding temperature and atmospheric humidity. The integrated humidifier is easy to fill and clean.
DO NOT attempt to transport the Resmart G2S A20 with water in the humidifier tank. The humidifier tank is not sealed and can cause damage or loss to the device by spilling water.
It's important to keep the machine and humidifier clean. While the machine itself may not need much cleaning, except for the occasional wipe down, you may notice the humidifier get dirty quickly, especially if using tap water for the humidifier's water supply.
Tap water has added minerals, fluoride, and impurities, and the quality can vary by locality. As the humidifier adds moisture to therapy air, mineral deposits are left behind, creating a hard, chalky film at the bottom of the tank. This is normal if using tap water.
BMC RESmart G2S A20 Auto CPAP Machine with Nasal Mask
G2S A20
On Sale: $720.00 $499