Skip to product information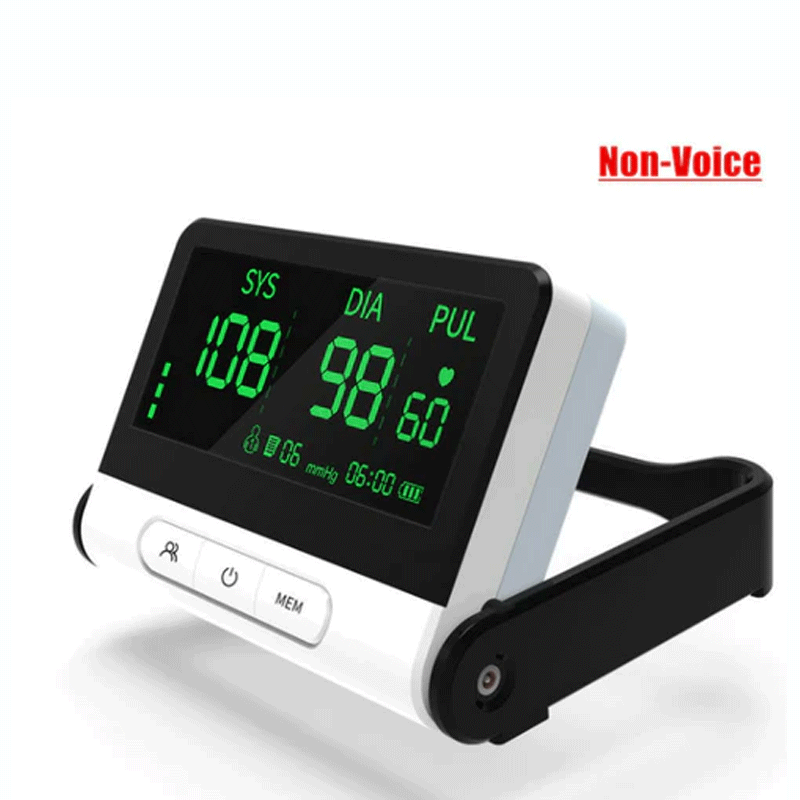 BMC B08 Non Voice 4 Colors Backlight Blood Pressure Monitor
Sale price
$27.00 USD
Regular price
$35.00 USD
The main principle of a sphygmomanometer refers to the process of measuring the blood flow pressure during this period by compressing the local artery with air pressure and preventing the pulsation of the local artery by applying pressure. Blood pressure testing can reflect health conditions effectively and timely.
Specification:
Display:Large VA Screen Display
Backlight:4-color backlight
Measurement Method:Oscillographic measurement method
Measurement Range:Pressure Value:0-295mmHg(0-39.33kPa);
Pulse Rate:40-199 beats/min
Accuracy: Pressure Value:±3mmHg(±0.4kPa);
Pulse Rate:±5% of Display Value
Memory:2*99 (for two users each user 99 times memories)
Power Supply:4*AAA batteries, DC6V or DC35135 Cable
Automatic Shutdown: without operation for 1 minute
Weight: About o.35kg±5g
Measuring Range:about 220mm-400mm
Operation Mode: Continuous Operation
Pressure Mode: Automatic Pressure Mode
Exhaust Way: Automatic Rapid Exhaust
Pressure Testing: Semiconductor Pressure Sensor
Pulse Testing: Semiconductor Pressure Sensor
Dimension:136*113*28mm
Advantage:
1. Dual user
2. Heart rate detection
3. Audible alarm
4. Smart Reminder
5. Armband self-check
6. Time display
7. Large screen display
8. Accurate measurement
9. Four colors backlights
10. Small size, unique 25°collapsible design
What's included?
1pc*Arm blood pressure monitor
1pc*Armband
1pc*user manual
WHY CHOOSE US?
Global Business
->Our products help people in more than 100 countries and regions around the world improve their quality of life.
->We have a strong R&D team,Leading/participating in the development of more than 20 domestic and international standards.
->Self-innovation & Hundreds of patented technologies.
Fast Delivery Good after-sales service
->Warehouses in many places around the world can ship.
->Strong after-sales service team, please refer to here for details:After-sales Service,Tel: +86 15822694423 Email: onlineshopbmc.hp@gmail.com.
->Provide product operation video, user manual, you will quickly master how to use the device.
full range of products
cpap machine,sleep apnea treatment,bipap machine,cpap mask...