Skip to product information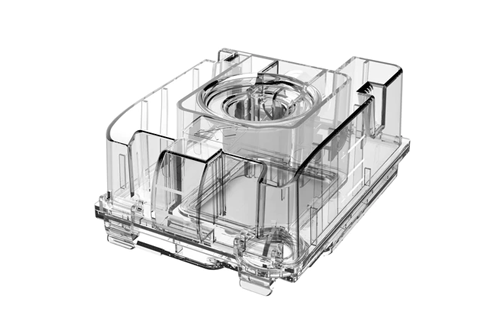 BMC CPAP Accessories Resmart GII Water Chamber G2S Water Chamber
Sale price
$85.00 USD
Regular price
$120.00 USD
BMC CPAP Accessories Resmart GII CPAP Water Chamber 
 Product Features
The Water Chamber is the replacement chamber used with the H60 Heated Humidifier which is the integrated humidifier for use with the BMC GII CPAP Series Machines.

Please Note: The water chamber is not filled from the top. To refill the water, locate the small dial located on the front corner on the bottom of the chamber.
This water chamber is only compatible with the BMC GII CPAP machines. It is not designed to fit any other machines.


Product Specifications
Water Chamber Weight: 10.1 oz
Water Chamber Dimensions: 6.25 in L x 4.5 in W x 2.5 in H
Humidifier Water Capacity: 350 mL
WHY CHOOSE US?
Global Business
->Our products help people in more than 100 countries and regions around the world improve their quality of life.
->We have a strong R&D team,Leading/participating in the development of more than 20 domestic and international standards.
->Self-innovation & Hundreds of patented technologies.
Fast Delivery Good after-sales service
->Warehouses in many places around the world can ship.
->Strong after-sales service team, please refer to here for details:After-sales Service,Tel: +86 15822694423 Email: onlineshopbmc.hp@gmail.com.
->Provide product operation video, user manual, you will quickly master how to use the device.
BMC GIIa Water Chamber
The delivery time was short, article Quality Food.
full range of products
cpap machine,sleep apnea treatment,bipap machine,cpap mask...