Skip to product information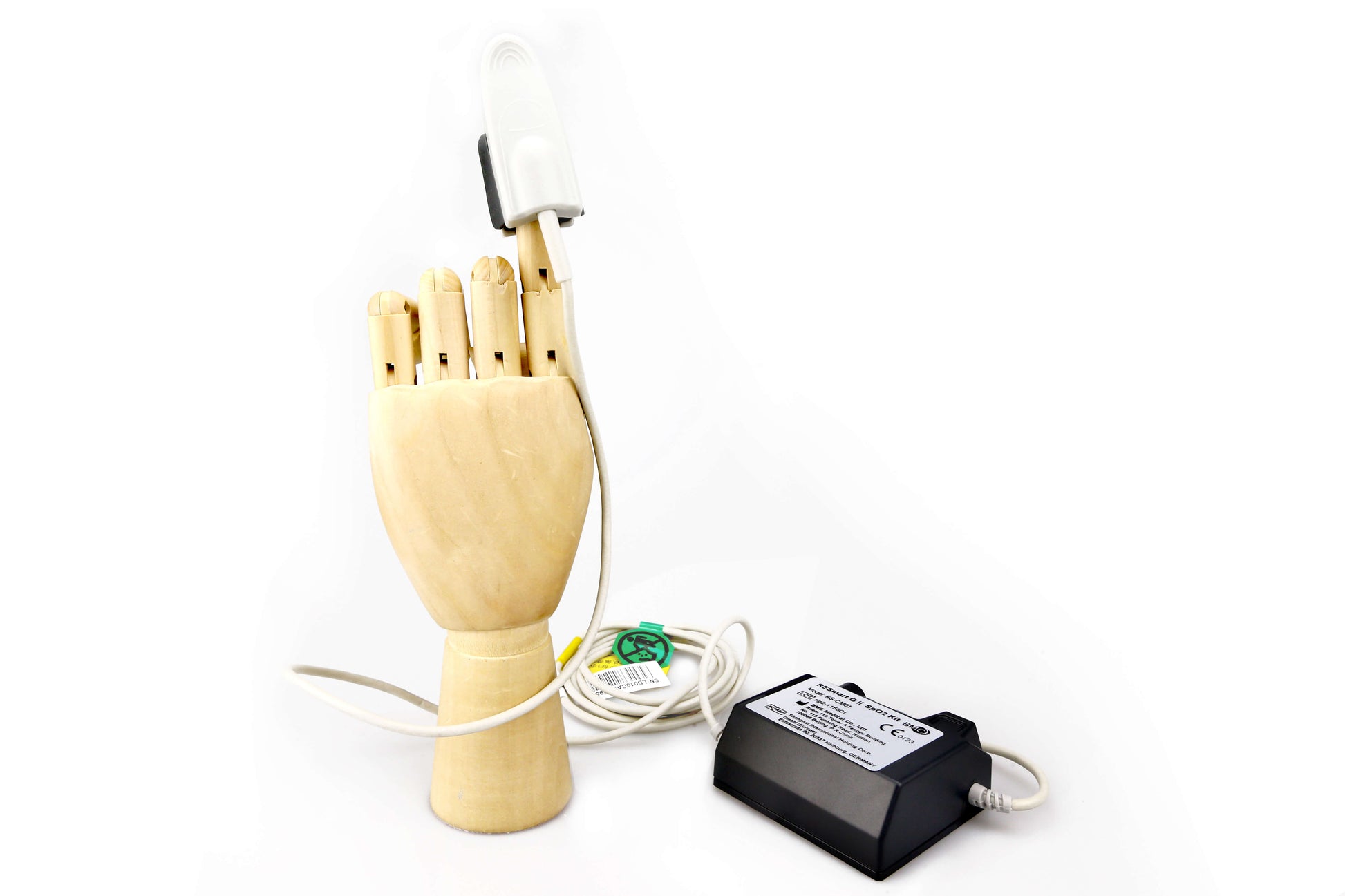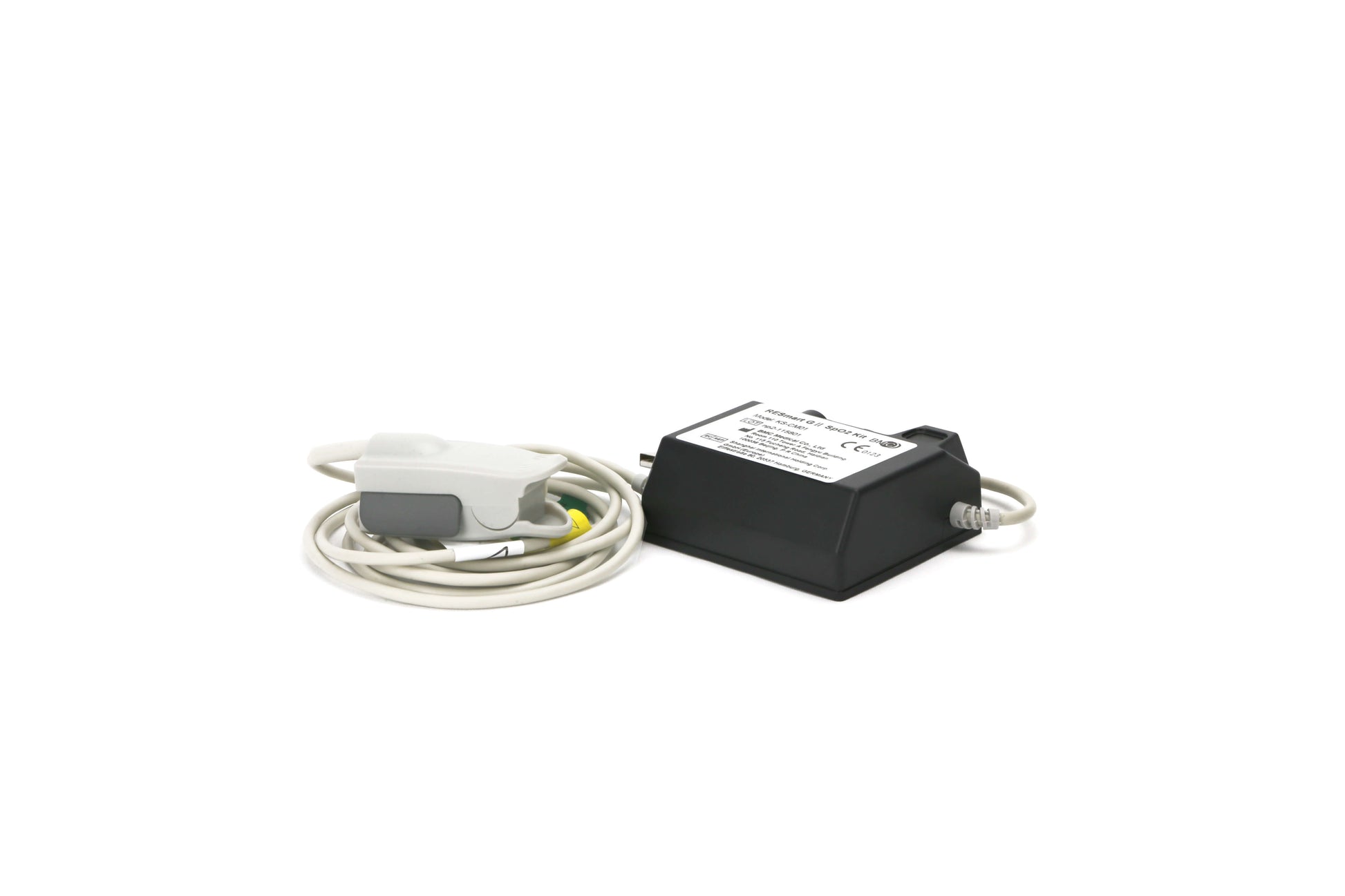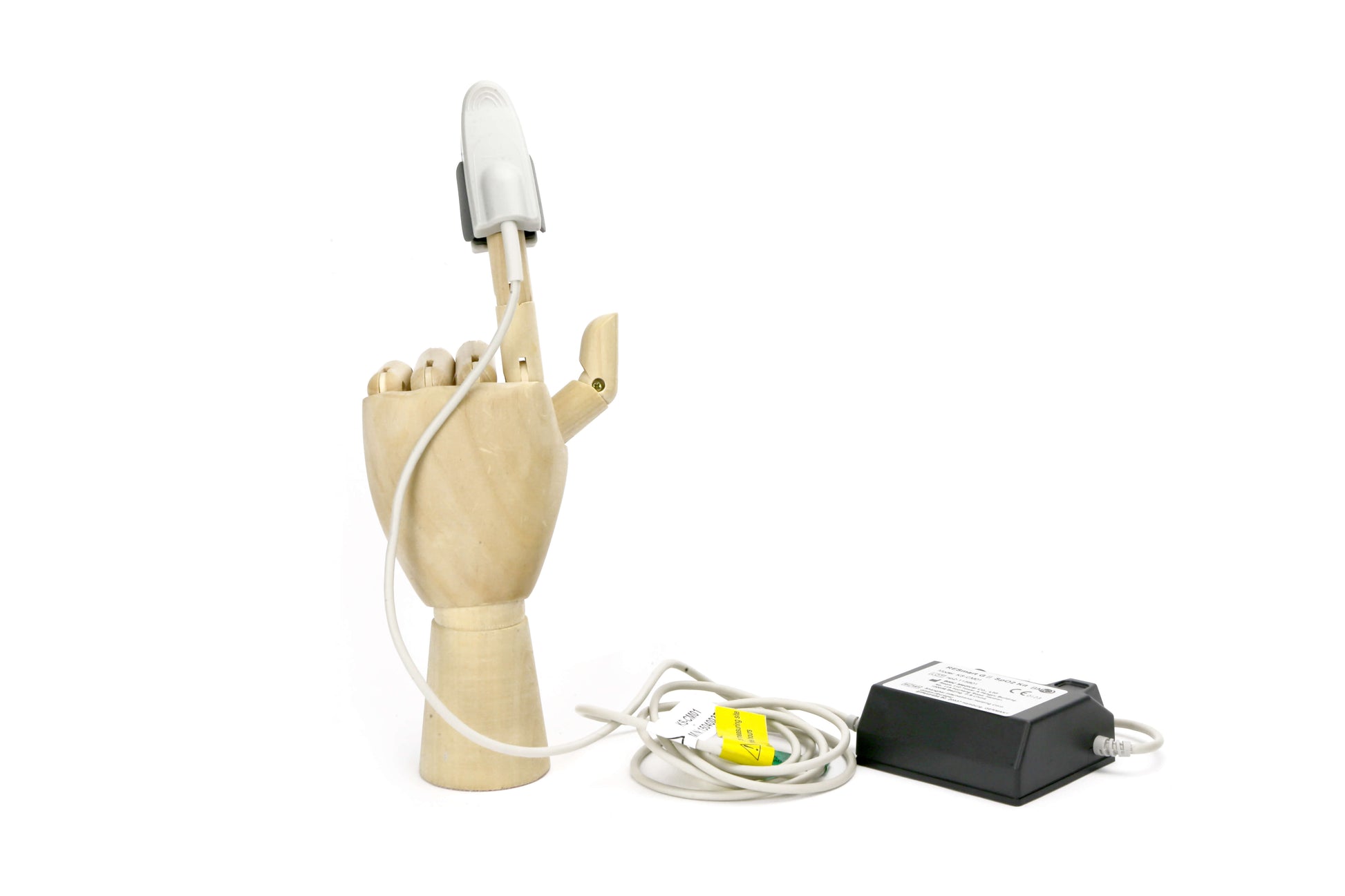 BMC SPO2 Finger Pulse Oximeter Saturation for BMC GII Series CPAP and BiPAP Machine
Sale price
$80.00 USD
Regular price
$99.00 USD
The SpO2 Kit is intended to be used for continuous, non-invasive functional arterial oxygen saturation (SpO2) and pulse rate monitoring for adults weighing greater than 40 kg. It is 1.8 m in length. The SpO2 Kit is ready to use immediately when you connect it to the main device via the Communications Port. The SpO2 Kit is calibrated to display FUNCTIONAL OXYGEN SATURATION.

Attach its sensor to the user's index finger or any other finger. The sampling rate of the SpO2 signal is about 50 Hz, and the update rate of the frame is 1 Hz. The value of SpO2 and PR is calculated by the average of the former eight pulse waveforms.
WHY CHOOSE US?
Global Business
->Our products help people in more than 100 countries and regions around the world improve their quality of life.
->We have a strong R&D team,Leading/participating in the development of more than 20 domestic and international standards.
->Self-innovation & Hundreds of patented technologies.
Fast Delivery Good after-sales service
->Warehouses in many places around the world can ship.
->Strong after-sales service team, please refer to here for details:After-sales Service,Tel: +86 15822694423 Email: onlineshopbmc.hp@gmail.com.
->Provide product operation video, user manual, you will quickly master how to use the device.
BMC SpO2 Kit Reports
I have used the SpO2 kit for a night, May I know how can I retrieve the reports/data to analyse my Oxygen level through out the night?
Useful accessory. Uncomplete though
I have recently tried to buy a SW-100 kit claimed to combine the SPO2 and WIFI functionality. It was a useless effort, I got all kind of weird answers (eg "Your country does not have our cloud installed yet" or "there is no WIFI in your country you can use this kit with". At the end, I settled for the SPO2 kit only, it took 4 weeks to arrive, but it works fine. Now, the only (!) slot I have is used by this kit, so I cannot buy any other (like the SW-100) any more because there is no place to install it any more.... Bad choice for the producer, bad choice for the customer..... IN all honesty, the SPO2 kit works fine, though......
full range of products
cpap machine,sleep apnea treatment,bipap machine,cpap mask...